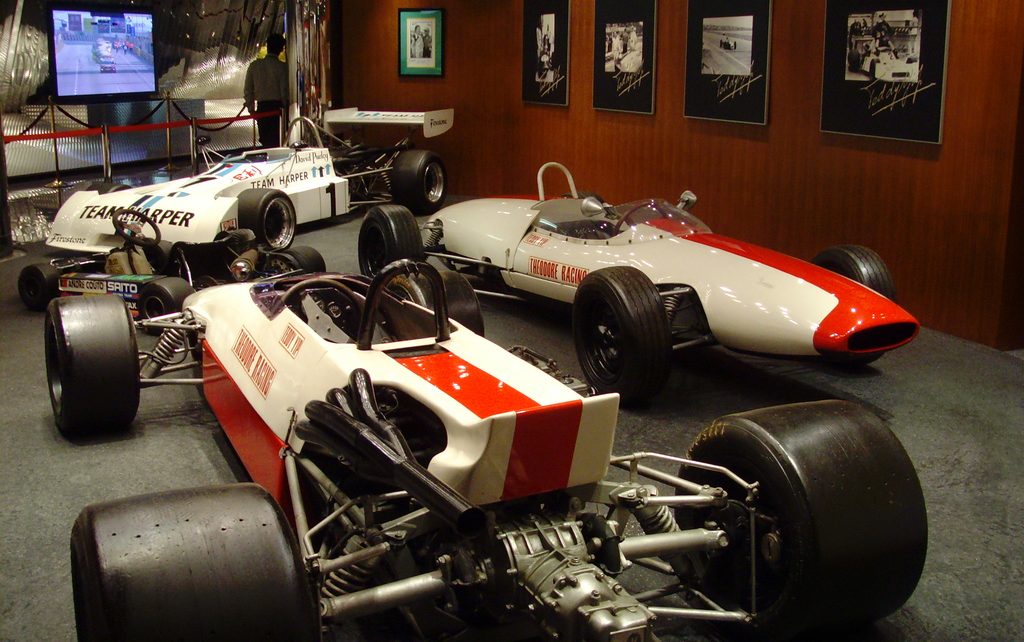 If you are planning a trip anywhere and you happen to be a motorsport lover, we have compiled a list of the best motorsports museums for your viewing pleasure.
The National Motor Museum, Beaulieu, located in the English county of Hampshire boasts a world known selection of over 250 vehicles, including F1 cars and speed-breakers that pioneered motoring. Surrounded by the beautiful greenery in the English countryside the museum itself has been founded by Edward, Lord Montagu in 1952. Special exhibitions are dedicated to motorsports and they also have plenty of iconic Top Gear gadgets and cars that appeared on the TV show.
24 Hours of Le Mans Museum honours the famous 24 hours long race of Le Mans, first started in 1923. It is located in the city of Le Mans, France. This museum was founded in 1961 and now it houses over 100 historic cars along with other memorabilia. You will find all the legendary models of the greatest sports car manufacturers: Ferrari, Bentley, Ford, Audi, Jaguar… It is the best place to learn about the race and its history due to brilliant tours and events with guides. It highlights the most important achievements made in what is a gruelling endurance race.
World-renowned racing driver and entrepreneur Enzo Ferrari was born in 1898 and founded Ferrari in 1929. Today we have a beautiful museum to honour the achievements of the best sports car manufacturer in the world. There is the Enzo Ferrari Museum in Modena where you can learn all about the history of this world-famous company. There is also the Ferrari Museum in Maranello that walks you through the beautiful cars that have been developed over the years. This museum offers an interactive experience by giving visitors the opportunity to sit in the cockpit of a Formula 1 car, drive in a semi-professional simulator and dine whilst surrounded by the fiery red vehicles.
In 1993 the Macau Grand Prix Museum opened its doors to the public and today it attracts thousands of tourists visiting China. Honouring racings finest such as Ayrton Senna, Paul Du Troit, John Corsmit and many more. The Macau Grand Prix is famous for putting its drivers to the test as it is located in the city with very tight corners that do not allow for easy overtaking. It is for these reasons that it is known to be one of the most challenging tracks in the world.
Finally, the Donington Grand Prix Collection, located in Castle Donington, Derbyshire, hosts the biggest collection of Grand Prix racing cars in the world, showcasing the cars of famous drivers: Fangio, Prost, Moss, Stewart, etc, as well as the first F1 car driven by Ayrton Senna.