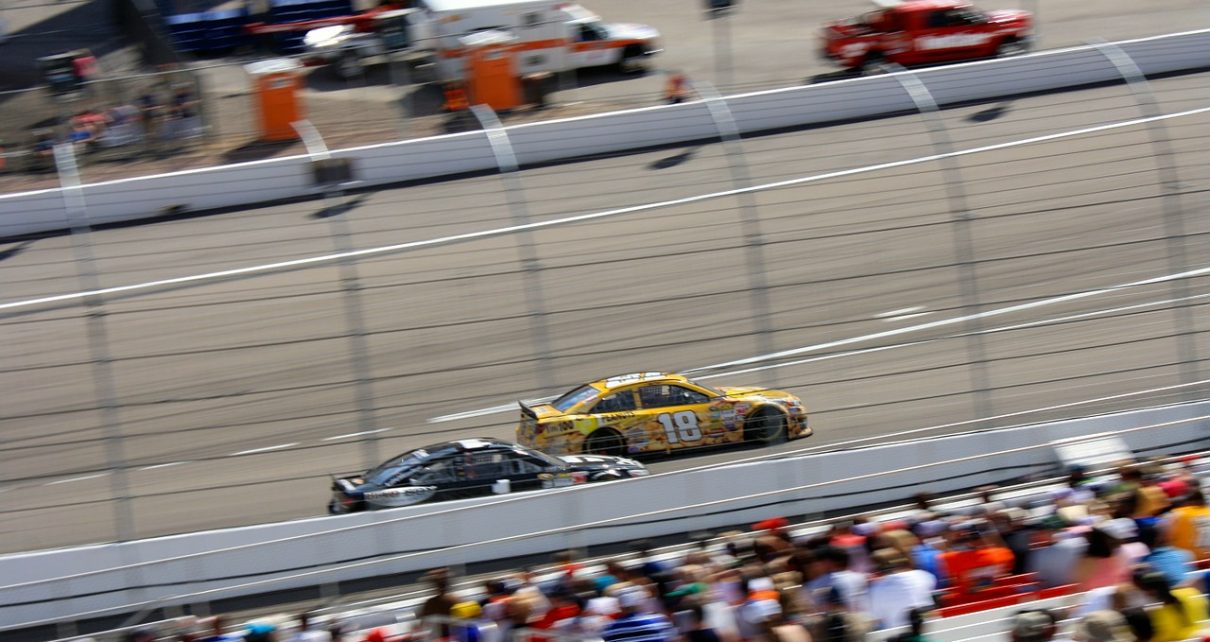 There are a few things sports fans need in order to enjoy spectating a big event. Some snacks, drinks, cheerful company, and an HD TV. The only better way to enjoy sports is to be there in person, and have all of the other things mentioned apart from a TV. One of the favourite events for those who enjoy car racing in the US is NASCAR, and hearing those engines rev up in person really gets your blood pumping. So here we will go over some of the best venues for watching NASCAR races. If you are a NASCAR fan and haven't been to one of these we strongly suggest that you do. 
Las Vegas Motor Speedway
The first race was held here back in 1998 and since then Las Vegas Motor Speedway has become one of the most iconic venues for NASCAR.
In fact, what's not to love about this track, the banks are high, and turns are very abrupt, practically ruthless, so seeing drivers navigate such terrain is really awesome.
Moreover, you have The Neon Garage, where all fans gather around to watch mechanics work and assemble these beasts on wheels.
Michigan International Speedway
Located near Detroit, in the Irish Hills region, this track has a wide and fresh pavement. In fact, this is the track where Marcos Ambrose set his record for an average speed above 200mph back in 2012. Also, Detroit is the HQ of one of the NASCAR manufacturers, so it's only reasonable for one of the best tracks to be near it.
Charlotte Motor Speedway
Built in 1960, this one-and-a-half-mile speedway is a sight to behold. It's only 20 minutes away from Charlotte, and the track also appears deceptively simple.
Due to its bottleneck, the first turn is always going to be exciting, and it also helps that the speedway is entirely a-symmetrical. This design makes every race interesting and no one can tell what will happen next.
Richmond International Raceway
Richmond International Raceway is regarded by many as the perfect racetrack. It's three-quarter-mile long and wide enough for cars to go side by side, but at the same time, there is not enough room to pass. This is a type of setting that always creates various dilemmas in the driver's mind, and each participant must know when and where to pick their battles. You can always feel the tension while you spectate which is a perfect recipe for an exciting event.
Talladega Super Speedway
For experiencing a true adrenalin rush you need to come to Talladega Speedway, regarded by many as the most dangerous NASCAR track. There is even a local legend that the track is built over old Native American burial grounds, and as such, it is cursed. This is just another thought at the back of the driver's mind when tackling this dubious road.
The track is also known for races that are exciting and unpredictable until the very end, as a lot of them ended with pretty close finishes. So, if you want to experience a truly intense race Talladega is the best venue for you.