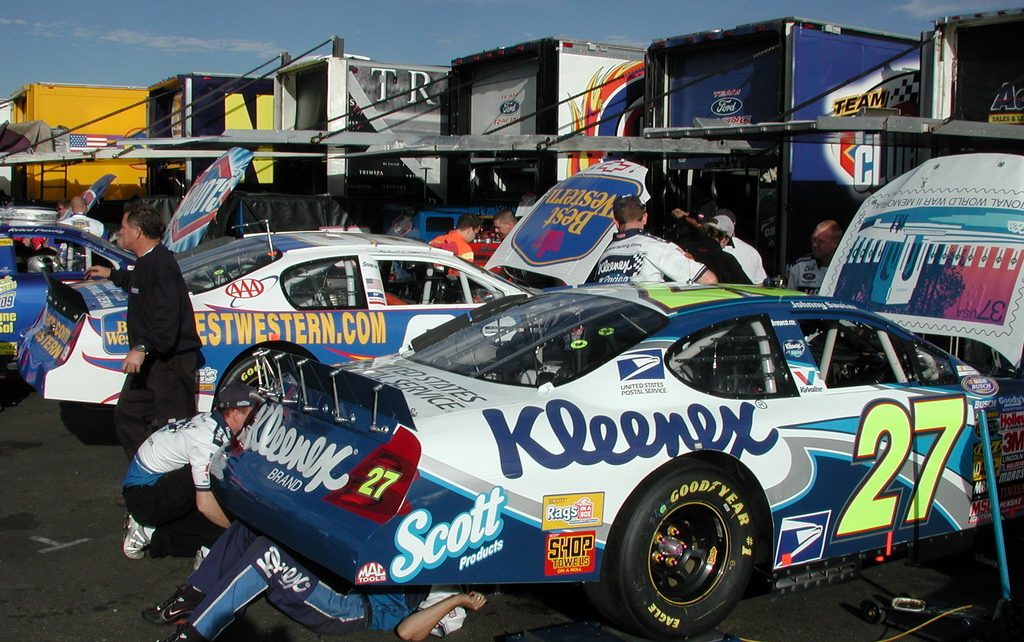 Have you ever wondered what it takes to become a NASCAR driver and what it feels like to sit behind the wheel in a NASCAR race?
It is easy to romanticize car racing, but don't forget that NASCAR is a highly competitive, risky and demanding sport. Racing can look easy on the outside, but that is until you consider the actual experience drivers go through.
Given that casualties are not rare, NASCAR drivers must have a high tolerance for risk. Also, driving a race car requires regular and disciplined workouts to build stamina and muscles. NASCAR drivers must handle dehydration and high temperatures inside their vehicles, that can sometimes reach close to 50 degrees Celsius. They have to do all this while driving for hundreds of miles at speeds around 200 mph while they try to overtake 42 other drivers, who in turn are trying to do the same to them.
Here is how Joey Logano, a NASCAR driver describes the experience: "imagine driving as fast as you can on the highway and doing it for hours, without letting up. And that entire time, you need to stay completely focused on everything that is happening both inside your car and on what's going on all around you. In our sport, there are no timeouts, no water breaks, no opportunities to regroup. You can't just pull over and take a break."
Drivers must struggle against centrifugal force, going through the whole-body workout in the process. They need to keep their core steady at all times, to stay in control and prevent the car from crashing. To be able to do that, drivers must put in a lot of work at the gym, exercising several hours a day, every day of the week.
Yet, it is precisely the challenge that makes this sport so special, 'cause in the end, all drivers would agree that after so much hard work, nothing feels as good as winning.
Mentally, drivers must face their fear of failure as well as handle the risk of going off the track. They need to put that aside and remain calm in the face of danger. All the race drivers seek to bring their mind in "the zone", the mental state of pure unrestrained flow when the body takes over and there is no need to think about driving anymore, but simply drive like nothing is holding you back.
If you want to try it for yourself you can do this by booking a NASCAR experience, where you can drive a real NASCAR racing car on a real race track. Prices are pretty high, but if you'd be living your dream at least for one day, it's worth it.