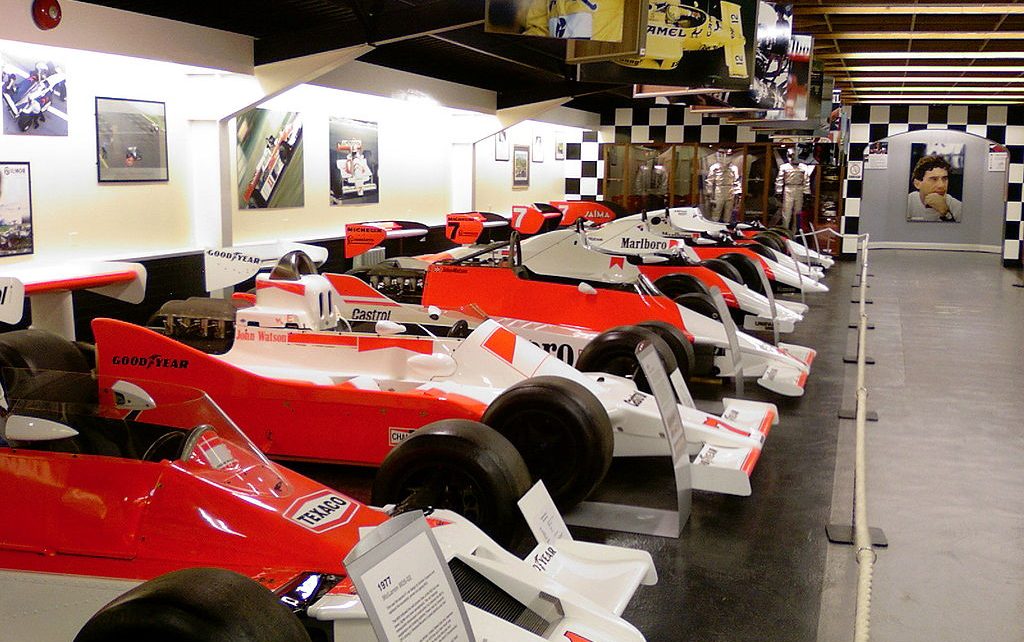 For this list, we are looking at the F1 racing legends whose dedication and passion for the sport will forever inspire new generations.
Ayrton Senna
Senna was a Brazilian F1 driver, perhaps the greatest one ever to walk the earth. His brilliance as a driver was unquestionable and his determination to win no matter the cost was even scarier. Senna won three World Championships for McLaren in 1988, 1990 and 1991. He holds the fifth place amongst most successful drivers of all time with respect to race wins. After his tragic death in a car crash in 1994, the government of Brazil issued three days of mourning due to the passing of this sporting legend. We would highly recommend the critically acclaimed documentary that bears his name.
Michael Schumacher
Michael Schumacher brought something entirely different to the world of Formula 1. He did what was thought to be impossible by winning five consecutive World Championships and he is the only driver in the history of the sport to win seven Formula One World Championships. Together with his brother Ralf, they are the only siblings to have finished in first and second place in history. He is also the record holder for the most Grand Prix wins, the most races won in a single season, the most fastest laps, and a number of other records. Although he may have been involved in some controversy in the sport, he is an ambassador for UNESCO and a philanthropist.  When Schumacher joined Ferrari in 1995 no one would have expected that Michael will now hold so many accolades.
Alain Prost
Alain Prost is another maverick in F1. The Frenchman won four F1 championships and held a vicious rivalry with another aforementioned racing champion – Ayrton Senna. His win ratio is higher than Senna's and the two are said to have pushed each other beyond their limits. He is one of a handful of people to have four or more titles in the sport, giving him a well-deserved spot on this list.
Juan Manuel Fangio
Juan Manuel Fangio is second only to Schumacher with the number of titles he holds. In particular, he won five World Championships. Unfortunately, we did not get to see much footage of this record-breaker in his prime, since he was active in 1950-51 and again in 1953-58. Interestingly Fangio is from Argentina and he is the only Argentinian to have won the Argentine Grand Prix – he won it four times. He is to this day still revered by fans and professional drivers.
Lewis Hamilton
This 33-year old Britton is currently the best F1 driver in the world. He is second only to Schumacher by the number of Grand Prix wins (61) and has been driving for Mercedes since 2007. He also holds the record for most consecutive race starts (220), total career points (2823) and has won Formula One World Championship four times.
Sebastian Vettel
Another contemporary race driver, this 31-year old from Germany is also a four-time winner of the F1 World Championship, which he has won consecutively with Red Bull Racing from 2010 to 2013. In 2015 he signed the contract for Ferrari. In 2010, when he was 23, he became the youngest World Champion ever.